Brandauer's covid response results in product breakthroughs into consumer markets
Member News
Last month's Cable Clips focused blog investigated the manufacturing cycle of the range, how they're used by the end user, and how the handy clips started off the development of a dedicated 'own products' offering.
In recent months, cable clips have become a wider commercial success. The covid-19 pandemic saw what could be referred to as a revolution in home improvement and DIY projects. The cable clip range became a go-to product for consumers during this time.
Brandauer's response was to pivot and reposition for short-term needs for not only this burgeoning DIY community, but also for other, more immediate needs. These are detailed below and summarised in the latest Brandauer video:
Home improvements soar
85% of UK residents have undertaken home improvements since lockdown according to an Aviva survey. Decluttering proved to be the most popular task and with the shift to remote working, temporary and improved working space within the home was a nationwide priority.
Brandauer has seen that these impressive numbers reflect the demand for its cable clips range – Used predominantly for cable tidying in home offices.
From computer hardware, audio equipment and television sets, plus many other electrical equipment found at home and especially within office spaces, the cable clip has become an ideal solution for keeping those loose wires and cables neat and tidy. The easy to use clips supplied in strips can be snapped off, peeled, and stuck with ease. With a variety of sizes, no cable diameter typically used at home is unaccommodated, and the final step of fixing the wire in place is as simple as pressing down with your finger.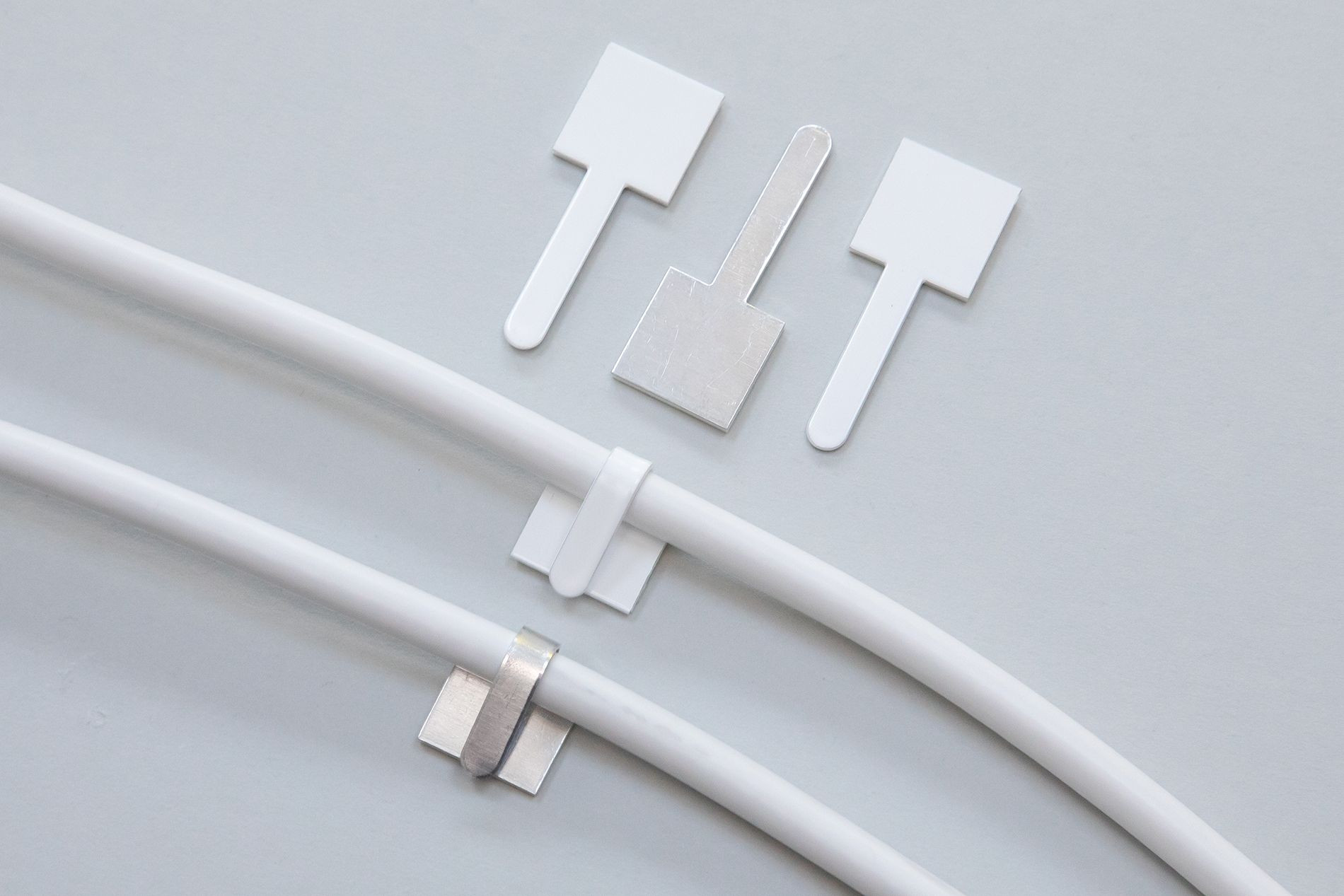 Simple purchasing for the end user became a must in recent months so Brandauer opened up the entire range for one-off and bulk purchases through its re-stocked ebay store. Finding what the consumer needs via a platform they're comfortable with is something Brandauer will continue to support. But it wasn't only cable clips that ebay users were adding to their baskets.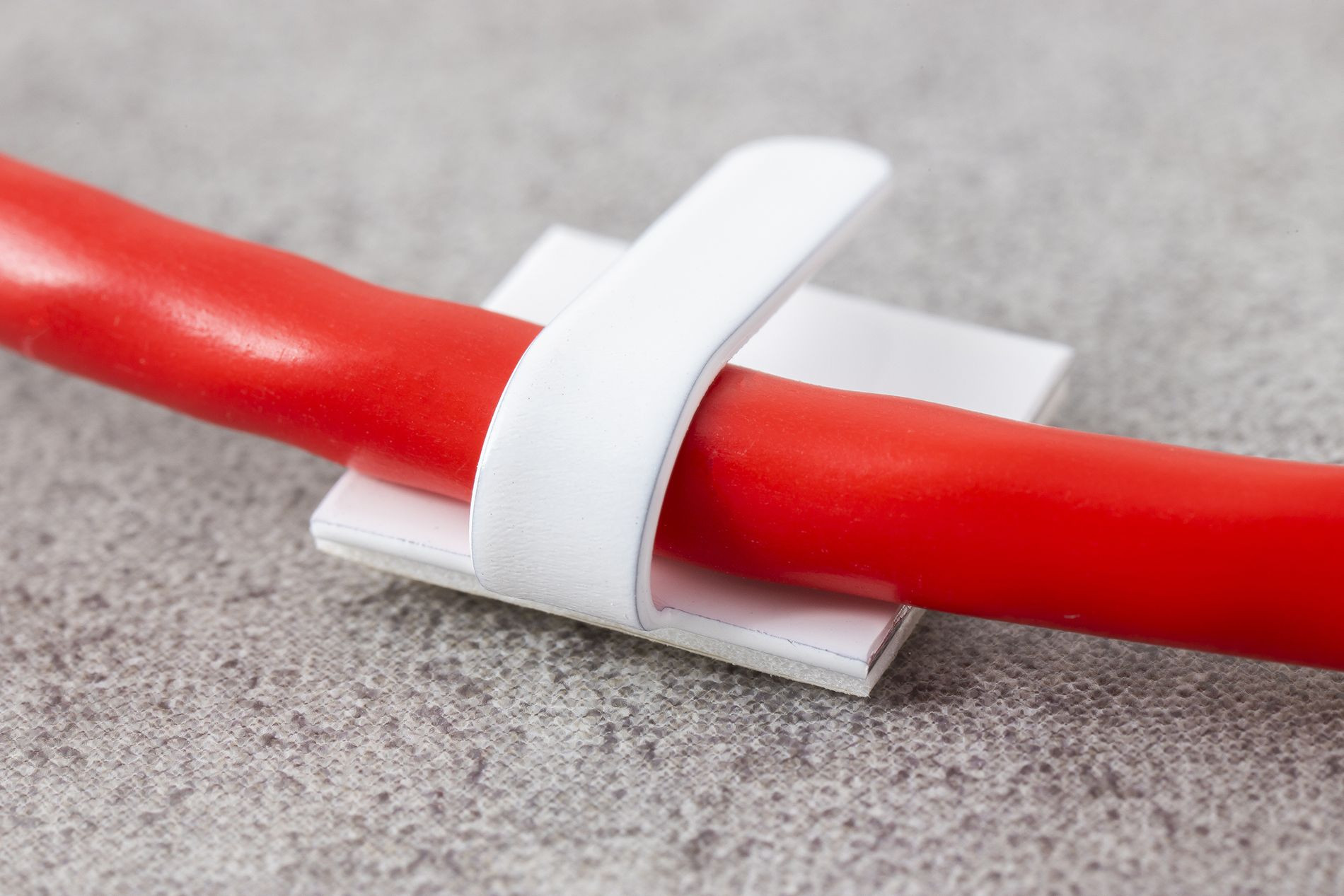 The DIY community get creative
The immediate need for PPE for both the NHS and frontline workers, as well as the aforementioned DIY enthusiasts was another area that Brandauer happily assisted.
The ebay store has been used to list a number of new product developments. Most notably Brandauer's own facemask nose clip and the visor designed and manufactured in collaboration with the MAN Group, that saw an initial 20,000 donated to the NHS before becoming commercially available via Brandauer.
Brandauer secured funding to help it develop a solution for easing global shortages of PPE and became one of the first companies in the country to be awarded Innovate UK-backing through its Covid-19 Business-Led Innovation in Response to Global Disruption competition. That resulted in the development of the nose clip product.
Much of the funding went into developing Brandauer's 'Quick Clip Tool' that will add a quick changeover capability to a progression press tool, something that has never been offered to the PPE marketplace before. The possibility of its own nose clip production was now a reality for Brandauer.
Whilst essential to the global shortage of necessary PPE, by opening up availability to the 'at home' DIY community, the nose clip has been a hot product for those creatives making their very own masks at home. Again, ebay became the go-to platform for the community.
Feedback on all of Brandauer's own products has been tremendously encouraging since lockdown, but none more so than that of the manKIND Visor.
The manKIND Visor feedback makes a huge collaborative effort worthwhile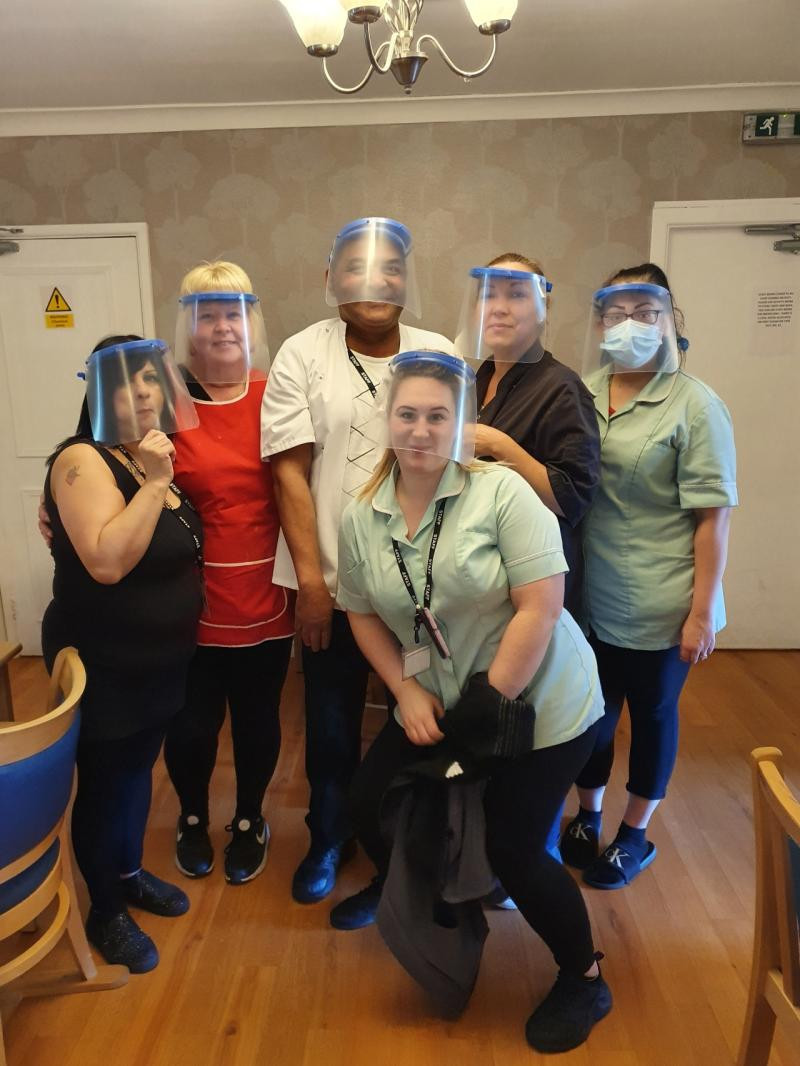 Let's take a minute to look at some of that feedback:
"The visors will certainly be put to good use! They are strong and decent which is great compared to some that we have had!"
"I can personally recommend these visors. I've bought enough to see me through for at least a year. or maybe longer, because they are washable!"
"Everyone found them more comfortable than others"
"Just wanted you to know that out of all the visors I have tried, this one is the very best. It's so easy to put together, but more importantly, for me anyway, the visor wraps around the face far more than any others I have tried and therefore offers far more protection. I will be ordering more of these and will use this type from now on."

"Thank you for the donation of 150 visors for Dougie Mac, Donna Louise and Approach, enabling us to continue to support our patients and service users during this time."
Again, the ebay store is open for any consumer looking to purchase visors and Brandauer also has a new space on the website for trade enquiries.
Our covid response
Brandauer has been fully operational during the covid-19 lockdown but pivoted its focus towards helping the industry and the nation in its fightback against the pandemic.
Brandauer has restructured and redeveloped product lines, focused on growing markets and needs, and taken the time to think creatively around problems that need the likes of Brandauer to step in.
Brandauer promise to remain positive in its response to covid-19 and is determined to show the world how UK Manufacturing has come together, reacted, and is now stronger than ever before.
Brandauer would love to hear how you have responded so tag us on social media and let's share some good news.